LEVERAGE A FORM OF MARKETING MOST BUSINESSES OVERLOOK
Email Marketing Returned $42 for every $1 Spent This Year
We know what you're thinking... email marketing? For many, email is viewed as a dated technology. Did you know that 2020 statistics showed that for every $1.00 invested in email marketing, the average ROI was $42.00? Email marketing when done poorly will yield the results one would expect. However, when content is excellent & the technical delivery components are setup properly, email could end up being the best tool in your belt. ABM is a Mailchimp Partner and has leveraged their technology to promote via email for over 15 years.
Frequently Asked Questions
Does ABM help with email list growth?
Absolutely! One of the benefits of working with a marketing agency is that many of our digital marketing tools work in sync. When ABM builds your website, we consider email growth tools ahead of time. For the clients that request it, we equip our websites with email opt-in forms. We also make sure all of our contact forms have the Mailchimp API working in the background so that you never miss the opportunity to stay in touch with new prospects. 
What are the steps to publishing a good email campaign?
Our team would first work with you to form topics that are relevant and trending. We then would have you outline the communication that is important to include. From there, our copywriting team would form the full copy, integrate CTA (Calls to Action) and would submit it for your approval. Our designers will also make sure your email campaign is equipped with great visuals that help your email be as engaging and effective as possible. 
How do we make sure email campaigns do not land in spam?
This easy (and often overlooked) step will be the first thing we address before publishing campaigns. ABM would update your DNS records and authenticate the sending domain to ensure your emails have the best chance of landing in inboxes. Ultimately, a sender only has so much control over spam filters, but we do everything possible to make sure your sends are successful. We also will ensure spam trigger words aren't used. 
How often would we publish emails?
This will vary depending on each organization's structure & industry, but on average we publish campaigns for clients either bi-weekly, monthly or quarterly.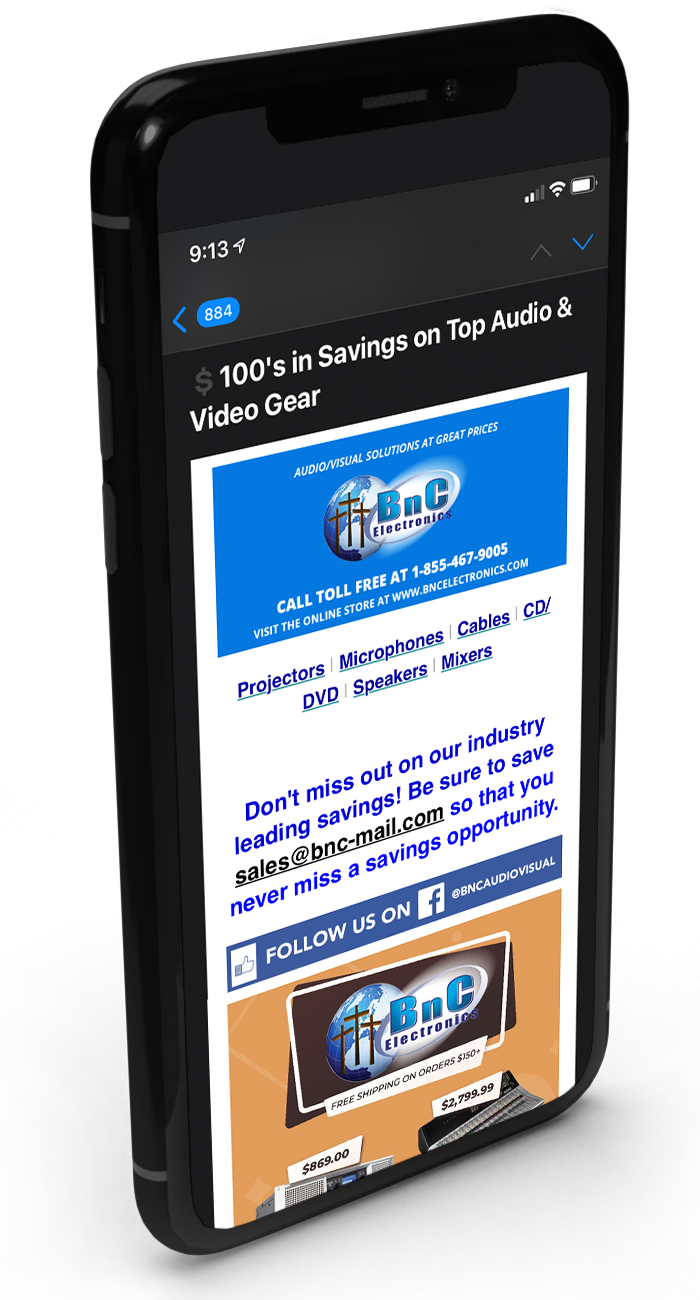 We practice what we preach
Speaking of.. you should sign up for the ABM email list
Our team will use the information below to give you an accurate quote.
Receive a hassle free quote in minutes